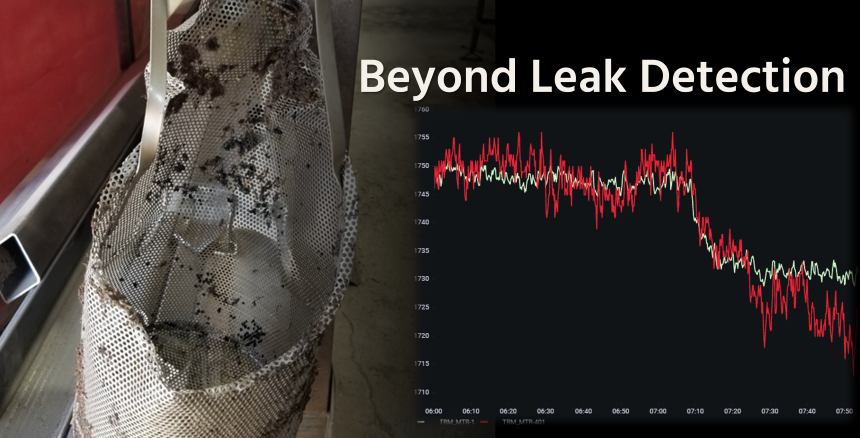 The Flowstate Leak Detection System not only provides continuous, reliable leak monitoring, but in doing so, also provides valuable insights to operators by detecting abnormalities on pipeline segments. An example of this occurred on a segment managed by two operators and monitored by Flowstate's LDS. The system began alarming when the output flowrate decreased by 20 BPH while the input flow remained steady.
Engineers were able to quickly and easily review the segment's normal operations compared to this event using data visualization and diagnostic tools provided as part of the Flowstate LDS.
Here is a look at normal operations on this line. There is a consistent offset between the input and output meters.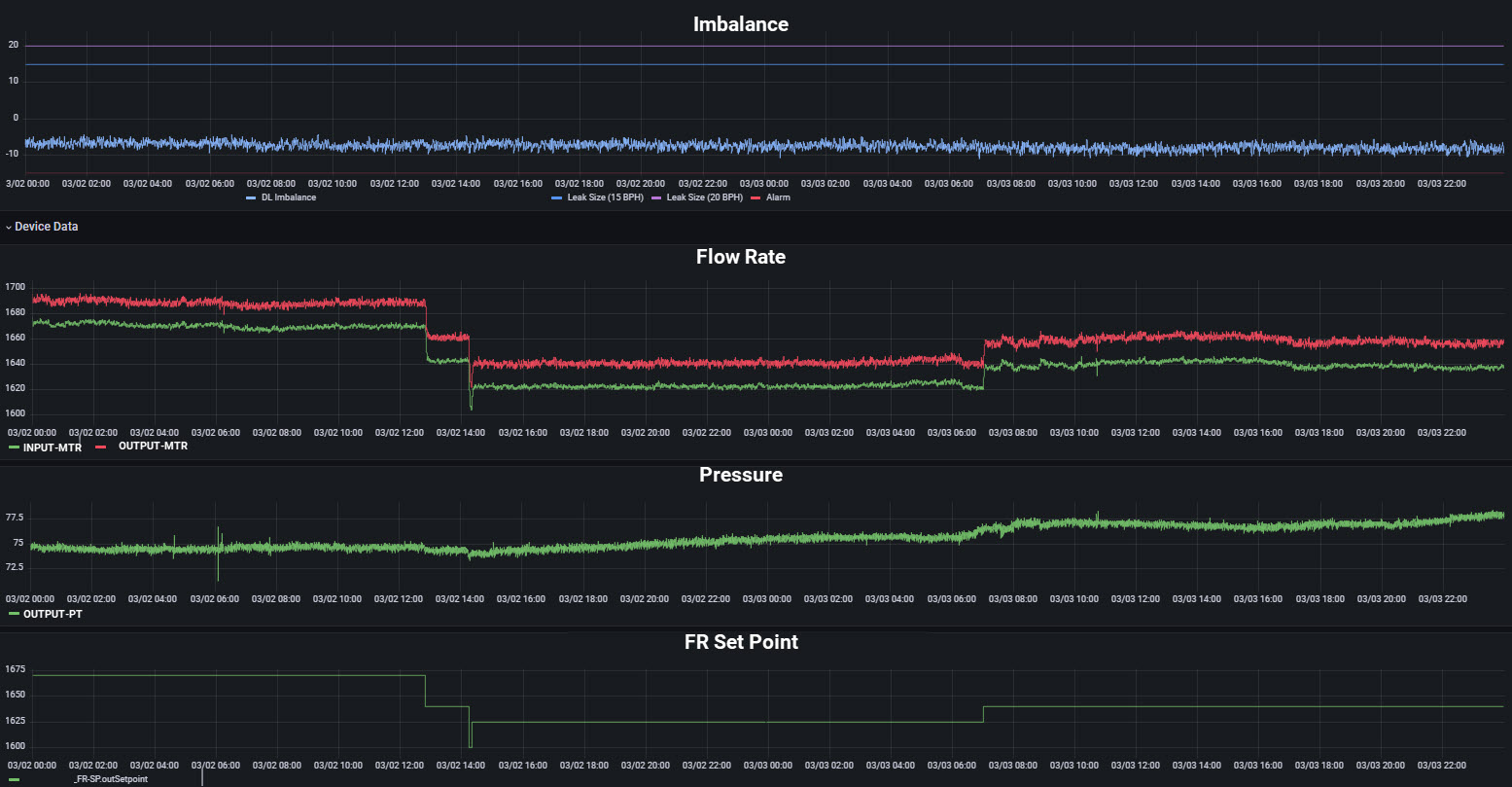 Now, here is a look at operations leading into the alarm. It can be seen that something begins to go haywire at about 18:00. Being able to quickly look at hours of data over different time periods allowed for easy identification that something had happened on the line.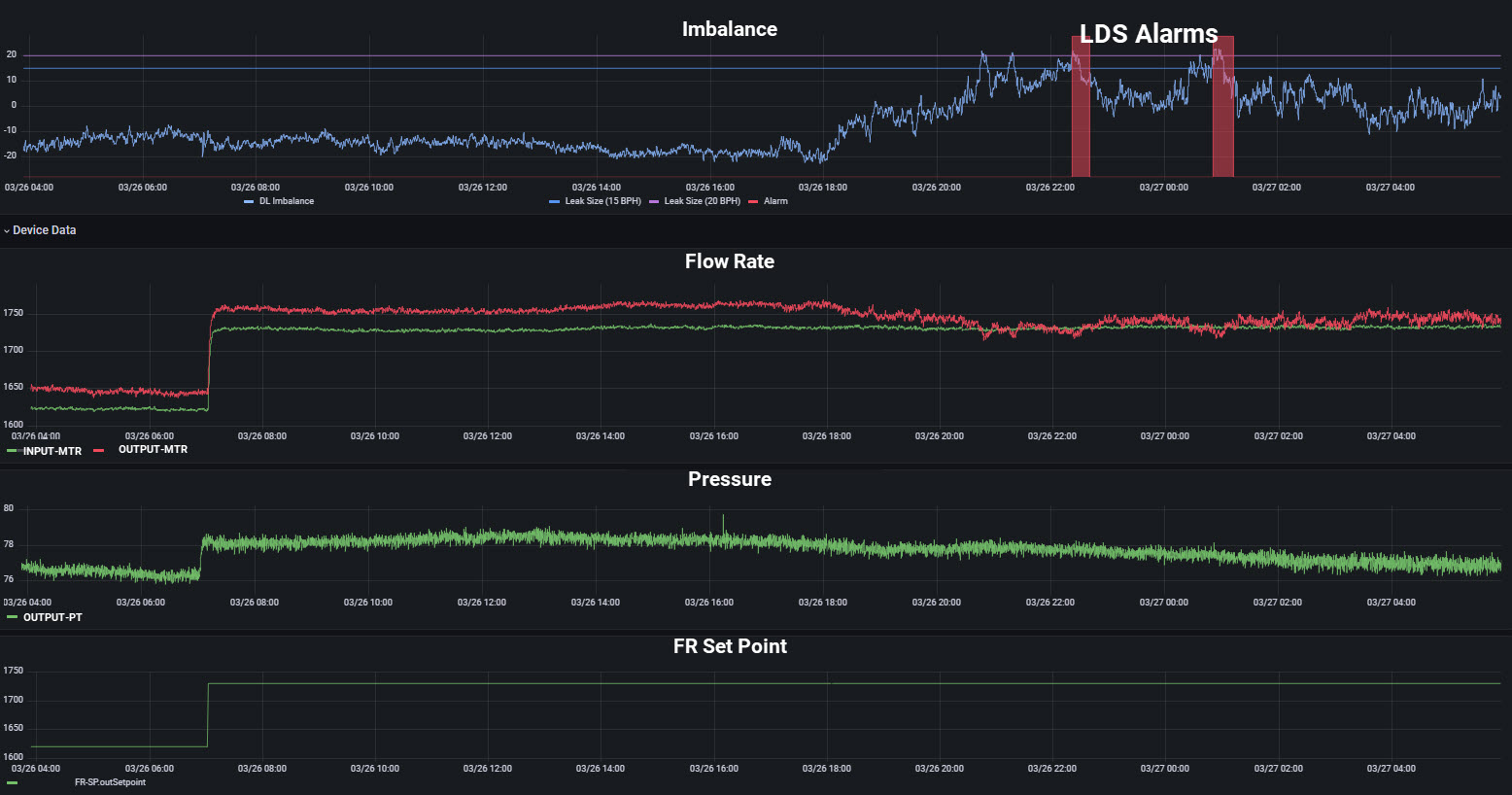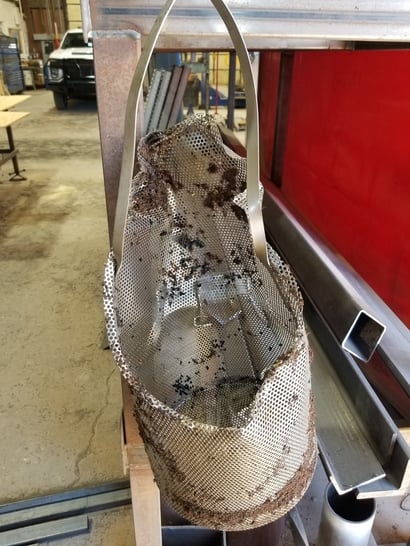 The operators initiated an investigation of the three-mile section of the pipe to identify the root cause of the issue. After confirming the integrity of the line through physical inspection, the operators focused on identifying possible equipment issues. They discovered that a screen within the fabricated strainer had folded over completely, causing a pinch point in the line that restricted flow and led to a growing imbalance.
Value in Visualization
With the help of data visualizations provided by Flowstate, the operators were able to identify an operational change and effectively collaborate to identify the issue and quickly replace the faulty equipment.
Flowstate empowers operators by getting them closer to their pipeline data. In doing so, they can detect issues quickly, minimize downtime and maintain productivity.